A
recent report from Defaqto, as reported by Portfolio Adviser
has
named Timeline Classic – 50 as the most recommended MPS of 2023 among advisers as well as highlighting
another win for evidence-based investing.
The report depicts the most popular managed portfolio solutions chosen on the platform by a representational cross section of the UK IFA market, excluding recommendations made on vertically integrated distribution networks.
Data from the report is drawn from Defaqto Engage, which is used by more than 30% of advisers in the UK.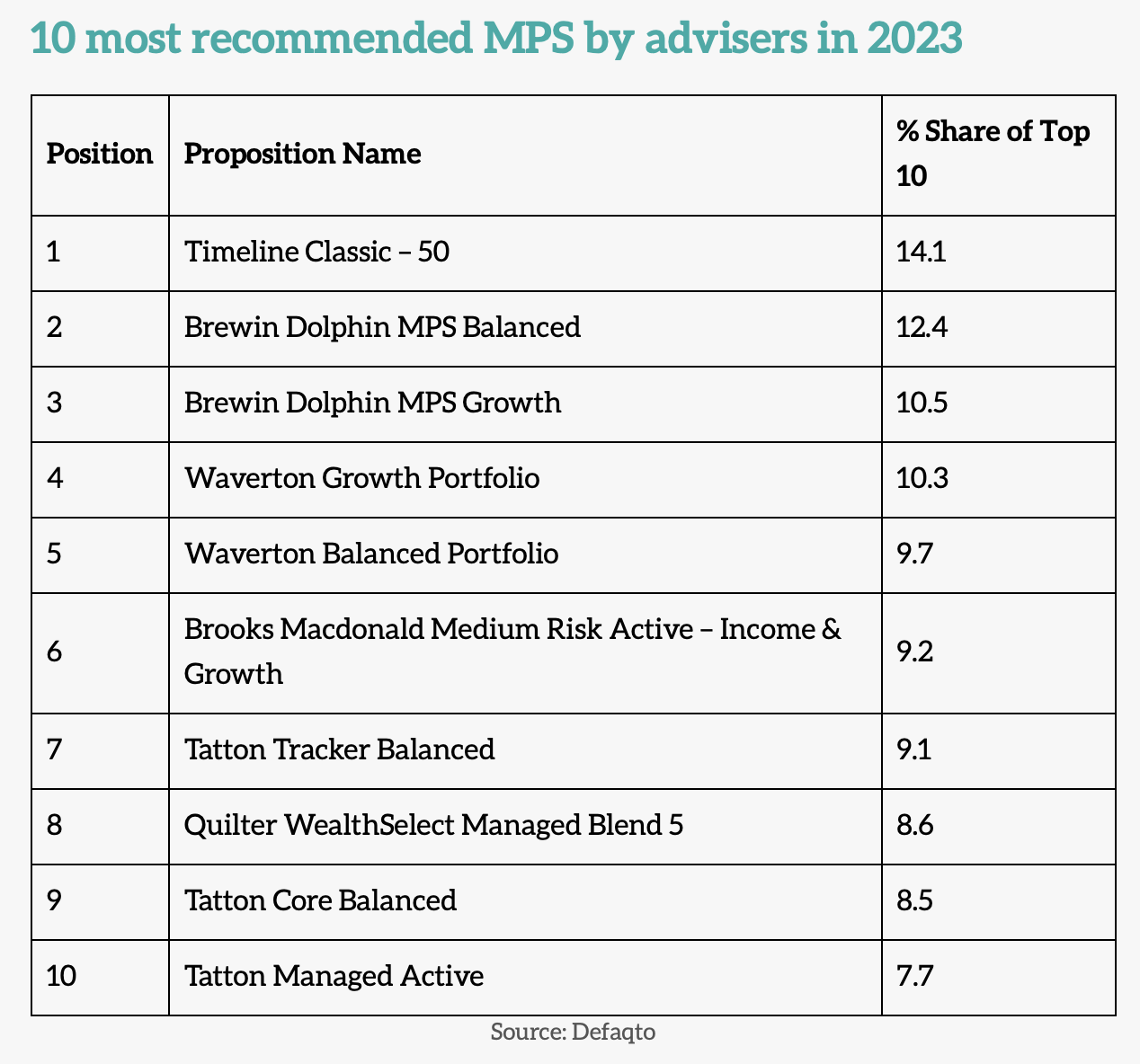 Timeline's evidence-based model portfolios
are underpinned by great tech that allows for greater efficiency and therefore lower costs. In a time when the Consumer Duty is front and centre in the industry, and SJP is under increased scrutiny over its opaque fees and charges, it's reassuring to see so many advisers going for a cost-effective, transparent investment solution.
Evidence-based investing has gained huge traction of late, with more advisers seeing the value in a more predictable investment philosophy - as apposed to traditional active managed portfolios. The Defaqto report shows there is still a "variety of investment solutions being chosen across a multitude of varying style and risk levels." We expect to see the trend towards low-cost, evidence-based solutions continue to gather pace.
In the meantime, we'll continue to prioritise lower costs and better technology to underpin our evidence-based portfolios and our wider investment philosophy so we can work with Advisers to help millions of people to retire with confidence.